---
HIS DOG
by Albert Payson Terhune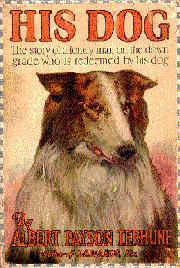 &nbsp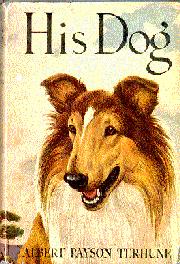 &nbsp
First published by: E. P. Dutton, New York, 1922
Also published by: J. M. Dent (London, 1922), Grosset & Dunlap (1925 and subsequent), McLeod (Toronto, 1948)

1927 Grosset & Dunlap edition was a photoplay edition with images from the film of the same title.


Chapter I. The Derelict

Chapter II. The Battle

Chapter III. The Ordeal

Chapter IV. The Choice

1925 Grosset & Dunlap edition also includes the short story:

Free!

Contact: Wayne Lewis (sunnybank@collies.com)



Return to Lucky's Home Page
Return to Crockett's Home Page