---
GRUDGE MOUNTAIN
Republished as:
Dog Of The High Sierras
by Albert Payson Terhune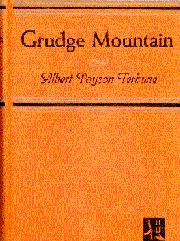 &nbsp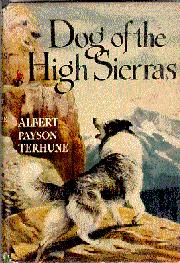 &nbsp
First published by: Harper and Brothers, New York and London, 1939.
Also published by: Chapman and Hall (London, 1939, retitled as The Mystery Of Grudge Mountain), Grosset & Dunlap (New York, 1951 and subsequent, retitled as Dog OfThe High Sierras), Amereon Ltd (1986, retitled as Dog Of The High Sierras ).

The 1986 Amereon reprint under the tile Dog Of The High Sierras is currently in print.

Novel consisting of 29 chapters.

Contact: Wayne Lewis (sunnybank@collies.com)



Return to Lucky's Home Page
Return to Crockett's Home Page