Math 5335, Numerical Analysis II, Spring 2010
Prof. Victoria Howle

Contact information:
Email: victoria.howle@ttu.edu (this is the best way to contact me)
Phone: 806-742-2580 ext.264
Office: Math 224
Office Hours: TBD

Required Book

There is one required book for the Spring:
&nbsp &nbsp &nbsp
Classical and Modern Numerical Analysis:
Theory, Methods and Practice,
by Ackleh, Allen, Kearfott, and Seshaiyer (2009)
Recommended Books
(alphabetical by author)

Announcements:
5/10/2010: I found the solution in the Ackleh book to problem 7.10 to be confusing. They reuse subscripts for both vector components and steps of Euler's method. I have posted a solution to 7.10 below that has more detail and should be clearer.


5/9/2010: There is an update to the Ackleh chapter 6 problems from HW5 below. Specifically, the update is a clarification on problem 6.11. I wasn't happy with my proof. The update should be clearer and a little cleaner version.


5/9/2010: Posted solution for problems 7.32 and 7.33 below.


5/8/2010: Posted solutions for the Gauss-Hermite quadrature points (Long, problem 3) below. There is a pdf file and a Mathematica notebook (from Dr. Long). I won't rush on problems 4 and 5 since they are not something I could ask you on a non-take-home exam anyway.

Solutions to first 5 IVP problems are also posted below. Remaining two coming soon.


5/7/2010: Posted solutions to homework 5/6 problems from Ackleh Chapters 4 and 6 and the triangle problem from Dr. Long.
Long 3,4,5 coming very soon.


5/4/2010: Posted soln to homework 4 below. Also posted some problems on IVP's to consider.


4/15/2010: In Homework 5, there are a couple of problems in which you need the Gauss points. I have added some data files below from Dr. Long with those points so you don't have to calculate them. Also, since I couldn't make office hours today, I will have some Friday 2:30 to 3:30. Next week, I won't have office hours on Monday, but will on Tuesday at 2:30. So for tomorrow and next week: Office hours: Friday 2:30 to 3:30, Tuesday 2:30 to 3:30, then back to normal starting Thursday.

Remember that we do not have class this Friday.


4/13/2010: Homework 5 is posted below. Note that this is a long assignment, so I will count it as two homeworks. I strongly recommend starting it early.

Here are some notes from Dr. Long on what he covered on quadrature last week, plus some of what I covered Monday. Some of this material is in the Ackleh book and some is not.


4/3/2010: Here are solutions to the midterm exam (solutions taken down).


3/18/2010: Posted the rest of HW1 solutions.


3/17/2010: Posted first half of HW1 solutions below. More to come... I'll try to post the rest of HW1 Thursday and HW4 over the weekend (when I'm sure that I have them all and no one is using up late days on it).


3/17/2010: Posted HW2 solutions below. More to come...


3/16/2010: Posted HW3 solutions below. More to come...


3/5/2010:
HW4 is posted below. Due Friday 3/12 by 4:00.
Don't forget that the midterm exam will be Thursday 3/25 from 6:30 to 8:30 p.m.
We'll have a review session at 6:30 p.m. on Tuesday 3/23.
I will follow up early next week with a summary of what material will be covered on the midterm.


2/18/2010: HW3 is posted below. Due Friday 2/26 by 4:00.


1/31/2010: HW2 is posted below. It is due Monday 2/8 by 4:00. Note that any computer code that you turn in should be in MATLAB.


1/20/2010: HW1 posted below (the one given out in class last week)


1/13/2010: 1st day of class.



Homework assignments:
Assignment
Due Date*
Problems**
Solutions
HW 1
1/22
2.1, 2.2, 2.4, 2.21 (a - d), 2.27
HW 2
2/8
2.35, 2.37, 8.1, 8.3, 8.9, 8.13
HW 3
2/26
8.24, 8.26
3.5
4.1
HW 4
3/12
4.2, 4.4, 4.8, 4.16, 4.18
HW 5 & 6
4/23
quadHwk.pdf
and Ackleh 4.31, 4.37
gaussPts-4.dat, gaussPts-8.dat,
gaussPts-16.dat, gaussPts-32.dat
HW 7
NA
7.7, 7.10, 7.13, 7.14, 7.17, 7.32, 7.33
* Late HW policy: you have 7 late days this semester to use at your own discretion. Homework is considered late (i.e., you are using one of your late days) after the deadline time (usually 4:00 p.m.) on the due date. Weekends count as separate days. If you want to turn in an assignment on Saturday in order to use only one late day, for example, you can scan and email me your homework (by 4:00 p.m. Saturday). If you run out of late days, HW will be penalized 20% for each day late. I will not accept any individual HW assignment more than 7 days late.
** Problems assigned are from Ackleh unless otherwise specified.

Last updated: May 10, 2010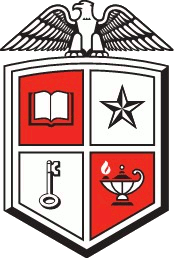 Copyright © 2010, Victoria Howle and Department of Mathematics & Statistics, Texas Tech University All rights reserved.
Comments: Victoria E. Howle (victoria.howle@ttu.edu)