Math 5334, Spring 2008
Numerical Analysis

Previous announcements:
3/10/08: As I mentioned in class, Homework 3 will be due this Friday 3/14 (by 5:00). If you are turning in a paper copy, you'll need to turn that it to my mailbox or under by door by 5:00 on Friday. You may not be able to get into the math building after that until after Spring Break. If you want to be able to use a couple of your late days on this assignment, you will need to submit your homework to me by email. (Scanned copies are fine if you prefer to hand write.)


3/10/08: No office hours this Wednesday 3/12. I will have office hours instead on Tuesday 3/11 from 10:00 to 11:00 (or by appointment).


3/3/08: Homework 3 is posted below. Due Wednesday 3/12/08.


2/20/08: Exam 1 is this Friday. It is open book, open note. You can use the NCM book online if necessary. I will have extra office hours this Thursday from 1:00 to 3:00. Contact me for other times if needed.


2/20/08: Solutions for HW2 are posted below.


2/6/08: Homework 1 solutions are posted below.


2/4/08: Homework 2 -- HW2 is posted below. Due 2/13.


2/4/08: Exam 1 -- the first in-class exam will be on Friday 2/22
Open book; open note.
Exam 2 will be the week of 4/7. There is no final exam.
Course projects will be due on the final exam day (5/6). More on projects shortly.


1/27/08: Homework late policy -- recall from syllabus that you have 7 free late days for homework. You can turn in homework late without penalty until you have used up your semester allotment of 7 days.


1/27/08: Homework due dates -- in the syllabus I list homework as being due by 12:00 noon on the due date. Because the computer labs are only available during the day, I am changing that policy to have homework due by 5:00 p.m. on the due date. Any homework handed in by 5:00 p.m. (to me, under my door, in my mailbox, or emailed) is consider "on time". After 5:00 p.m., you will be charged with one of your 7 late days.


1/25/08: Office hours today
I will have office hours today (Friday) from 11:00 to 12:00 if anyone needs homework/Matlab help.


1/25/08: Office hours
I have changed my office hours to Monday and Wednesday from 11:00 a.m. to 12:00 noon to avoid some afternoon seminars.



1/18/08: Homework set 1 is posted below. Due 1/28/08.


1/16/08: Class will meet in the lab, MA 009, from now on unless otherwise announced.


1/16/08: There are open lab hours in MA 113 this semester. Open hours are:

Monday, Wednesday: 8:30 am - 12:30 pm
Tuesday, Thursday: 12:00 noon - 5:00 pm



1/16/08: The MATLAB scripts and functions referenced in the book have been installed on the machines in MA009 in C:\NCM\. If you add this directory to your path with pathtool, you should be able to access the sample files within MATLAB.



Last updated: 3/31/2008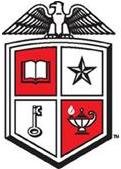 Copyright © 2008, Victoria Howle and Department of Mathematics & Statistics, Texas Tech University All rights reserved.
Comments: Victoria E. Howle (victoria.howle@ttu.edu)