Math 5334, Spring 2008
Numerical Analysis for Scientists and Engineers

Contact information for the professor:
Email: victoria.howle@ttu.edu
Phone: 806-742-2580 ext.264
Office: Math 217
Office Hours: Monday and Wednesday 11:00 to 12:00 (or by appointment) in MA 217
Stop by MA 217: You should always feel free to stop by if I am in my office. (But if it is not during office hours and I am in the middle of something, I may have to ask you to come back at another time.)


Announcements:
4/8/08: Homework 4 solutions are posted.


3/31/08: Exam 2. As we voted on in class today, the 2nd in-class exam will be Wednesday 4/9 (next week).


As before, it will be open book and open note.
Covers the 2nd half of chapter 4 (4.5 IQI through 4.10 Optimization) and all of Chapter 5 (Least Squares) and Chapter 6 (Quadrature).



3/31/08: Homework 4 is posted below. Also as voted on in class today, it is a short assignment, but is due this Friday 4/4 (so I can post solutions before your exam). Please turn in Homework 4 by Monday 4/7 at the latest (even if you have more late days left).


3/31/08: Homework 3 solutions are posted.



Homework assignments:
Assignment
Due Date
Problems
HW 1
Monday 1/28/08
Moler NCM: 1.33, 1.34, 1.38, 1.40, 2.3, 2.4, 2.5, 2.8, 2.10
HW 2
Wednesday 2/13/08
Moler NCM: 2.15, 2.19, 3.3, 3.4, 3.7, 3.8, 3.13, 3.18
HW 3
Friday 3/14/08
Moler NCM: 4.3, 4.8, 4.16, 5.4, 5.5, 5.6, 5.12
HW 4
Friday 4/4/08
Moler NCM: 6.1, 6.3, 6.6, 6.20
HW 5
Monday 4/28/08
Moler NCM: 7.4, 7.7, 8.1, 8.9

Last updated: 4/19/2008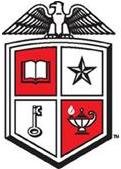 Copyright © 2008, Victoria Howle and Department of Mathematics & Statistics, Texas Tech University All rights reserved.
Comments: Victoria E. Howle (victoria.howle@ttu.edu)