Courses
Spring 2022:
Math 5335: Numererical Analysis II

Research
My research is in applied mathematics with a focus mainly on numerical linear algebra. My main research interests are currently in physics-based preconditioning for incompressible fluid flow problems, scalable preconditioners for implicit Runge-Kutta methods, and machine learning algorithms.
Preconditioning for incompressible fluid flow problems: Along with a number of collaborators, I have worked on developing and analyzing scalable preconditioners for Navier–Stokes simulations, including problems that are extensions to standard incompressible flow models. Many important scientific systems require solution of such extensions, whether by incorporating additional nonlinear effects or by coupling to other physical processes.
Scalable Preconditioners for Implicit Runge–Kutta Methods: Another research area has been investigating scalable preconditioners for implicit Runge–Kutta methods. Many important engineering and scientific systems require the solution of time-dependent PDE systems. Many of these sytems have specific stability needs in order to compute realistic solutions. Certain classes of implicit Runge–Kutta (IRK) methods provide this stability. However, one price of using IRK methods is the need to solve large linear systems at each time step, which can be quite expensive computationally. Preconditioning is necessary for these systems to be solved efficiently.


Current Students
Michael Clines, Ph.D. student in mathematics (co-chair with Katharine Long)
Colton Mikes, Ph.D. student in industrial engineering (co-chair with David Gutman and Ismael De Farias)
Fahad Mostafa, Ph.D. student in mathematics (co-chair with Katharine Long)
Austin Nelson, Ph.D. student in mathematics
Aman Rani, Ph.D. student in mathematics (co-chair with Katharine Long)
Former Students & Postdocs
Nicholas Moore, Ph.D. August 2021
Md. Masud Rana, Ph.D. August 2021 (co-chair with Katharine Long and Angie Peace)
Liang Chuan, M.S. in mathematics, May 2021
Saba Nafees, M.S. in `mathematics December 2020 (Ph.D. in biology, August 2020)
Cadell Freund, undergraduate research student, 2020
Ayush Dhumal, undergraduate research student, 2019
Amin Nikakhtar, Ph.D in IE, May 2019 (co-chair with Ismael De Farias) and M.S. in Mathematics, December 2018 (co-chair with Ashley Cherry, LCU)
Guoyi Ke, postdoc completed May 2018 (with Eugenio Aulisa and Giorgio Bornia)
Hum Nath Bhandari, Ph.D. August 2018, Particle swarm optimization (PSO) algorithm: Analysis, improvements, and applications (co-chair with Phil Smith, Mathematics and HPCC, TTU)
Ashley Meek, Ph.D. August 2016, Block preconditioned implicit Runge-Kutta methods for the incompressible Navier-Stokes equations
Ashley Cherry, Ph.D., August 2016, Piecewise linear approximation for nonlinear programming problems (co-chair with Ismael De Farias, Dept. of Industrial Engineering, TTU)
Guoyi Ke, M.S., August 2016 (with Eugenio Aulisa and Giorio Bornia), Ph.D. University of Kansas
Sarah Osborn, Ph.D. in Mathematics, August 2015, Multilevel solution strategies for the Stochastic Galerkin Method;
M.S. in Mathematics, May 2012, GPU vs. CPU performance for solutions of linear systems arising from PDEs
Jason Leyva, M.S. student, (co-chair with Ismael De Farias, Dept. of Industrial Engineering, TTU)
Geoffrey Dillon, Ph.D. in Mathematics, August 2014, Block preconditioners for coupled physics problems (Co-Chair, R. Kirby, Baylor Univ.)
Kristin Yearkey, MS in Mathematics, August 2011, A Stochastic Two-Patch Model for Disease Propagation (co-chair, Linda Allen); currently a Ph.D. student in IE
Ashlee Fuchs, MS in Mathematics, May 2011, An Investigation of the Effectiveness of Block Preconditioners on a Non-Newtonian Blood Flow Model
Jonathan Adams, undergraduate research student, Fall 2010, BS in Mathematics, May 2012
Jerod Clopton, MS in Mathematics, August 2010, An Investigation of Block Preconditioners for Solving the Steady State Incompressible Navier-Stokes Equations
Ellen Durant, undergraduate research student, BS in Mathematics, May 2010
Nicholas Murray, MS in Mathematics, August 2009, Random Flow on Random Graphs: Amphibian Movement in the Playas (co-chair, Clyde Martin)

Some useful Links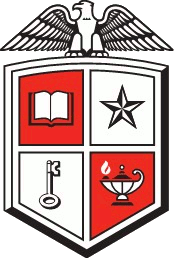 Last updated: March 2022
Copyright © 2008-2022, Victoria Howle and Department of Mathematics & Statistics, Texas Tech University All rights reserved.
Comments: victoria.howle@ttu.edu