Math 5334, Spring 2009
Numerical Analysis for Scientists & Engineers

Contact information for the professor:
Email: victoria.howle@ttu.edu
Phone: 806-742-2580 ext.264
Office: Math 217
Office Hours: Wednesday and Friday 11:00 a.m. to 12:00 noon in Math 113 (computer lab)
Stop by MA 217: You should always feel free to stop by if I am in my office. (But if it is not during office hours and I am in the middle of something, I may have to ask you to come back at another time.)

Course Syllabus
We'll have two primary textbooks for the course: I will present material mostly in the order given in the Moler book. But will switch back on for on which book I'm following most closely for each topic.

I will also assume that you have access to Matlab. You can access Matlab with your eRaider ID in the two math department labs (009 and 113). You can also purchase Student Matlab from the university bookstore. You may also have access to Matlab in your department.

Announcements:
5/1/09: HW5 solutions are posted below.


4/29/09: As you know, you will be presenting your project talks and turning in your reports during our final exam period this Saturday, 5/2, from 10:30 to 1:00.

As I mentioned in class, if you are working individually, you have about 10 minutes for your presentation. If you are working in a group, your group has about 15 minutes to present. Each member of the group should present part of the talk.
Note that 10 and 15 minute talks will leave us almost no transition time between talks. So please aim your presentation to be a little shorter (say 8 and 13 minutes). I am also looking into reserving room 113 across the hall in case we run over by a little bit.
I will either pick the speaking order at random or will take volunteers to speak. If you have another exam after our exam period, please let me know so that I can have you speak early. Otherwise, I request that everyone plan to stay for the entire period. Part of the point is hearing about what your fellow students have worked on. And, as at a conference, it is only polite to stay through the entire session in which you are speaking and give your attention to your colleagues and classmates.
To facilitate faster transitions between talks, I would like to have all of the talks on my laptop. Please send me your presentation (in pdf format) by 8:00 a.m. Saturday so I can have them all loaded onto my laptop.
For the written report, this will be a more detailed summary of what you have learned about in your project. There is no strict page length. I would be surprised if your report didn't need at least 5 pages, and I would be surprised if it needed more than 20. But you should use the number of pages needed to convey the material. Please bring a hard copy of your report to the "final exam" and also email me any Matlab code you have written for your project. Please send your code by midnight Saturday.
Office hours: I will have regular office hours Friday from 11 to 12. If you need to talk with me and can't make that time, please feel free to email and set up a time. If you would like to talk about anything after 5/2, feel free to stop by if you see me in the office or to call or email for an appointment. I can easily meet if you like, but I won't have scheduled office hours after our "final exam" is finished.






Resources:
Here are a few resources for background information and other treatments of some of the topics we will cover.
Matlab Resources
Numerical Analysis Resources
Background material for linear algebra, etc.

Homework assignments:
Assignment
Due Date
Problems
Solutions
HW 1
Friday, 1/16
4:00 p.m.
Moler: 1.33, 1.34, 1.38, 1.40
Read rest of chapter 1 in Moler and start reading "Crash Course"
(esp. if you are unfamiliar with Matlab)
HW 2
Friday, 1/30
midnight
Moler: 2.3, 2.5, 2.8, 2.11, 2.19
B & F: 6.1 1, 4; 7.1 5
Read Moler Chapter 2, B&F 6.1, 6.2, 7.1
HW 3
Tuesday, 2/17
8:00 a.m.
Moler: 3.3, 3.4, 3.8, 4.2 (skip part a), 4.14
B & F: 6.1 #4; 7.1 #5, 2.2 #6
Read Moler Chapter 3 and B&F 2.1 &ndash 2.4
HW 4
Tuesday, 3/2
8:00 a.m.
Moler: 5.4, 5.5, 5.12
B & F: 10.2 #2, #7; 10.3 #4
Read Moler Chapter 5 and B&F 10.1 &ndash 10.3
For this week, read Moler Chapter 6
HW 5
Thursday, 4/2
8:00 a.m.
Moler: 6.6, 6.21, 7.1, 7.4, 7.7
B & F: 11.3 #3(a), 11.4 #1
Read Moler Chapters 6 and 7, and B&F Chapter 11.
HW 6
Thursday, 4/16
8:00 a.m.
Moler: 8.1, 8.9, 10.1, 10.12
Read Moler Chapters 8 and 10

Last updated: 6/5/2009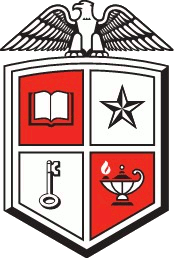 Copyright © 2009, Victoria Howle and Department of Mathematics & Statistics, Texas Tech University All rights reserved.
Comments: Victoria E. Howle (victoria.howle@ttu.edu)