Courses
Spring 2018:
Math 2360: Linear Algebra

Research
My research is in applied mathematics with a focus mainly on numerical linear algebra. My main research interests have been in physics-based preconditioning for incompressible fluid flow problems, develing iterative methods and preconditions for the solution of highly ill-conditioned systems that arise in faulted electrical power networks, and fault-tolerant linear algebra.
Numerical linear algebra: linear algebra is a fundamental component of scientific simulations. It is also often a computational bottleneck. I study methods for accelerating the solution of large linear systems in problems where standard techniques tend to fail. Some of these have included physics-based methods for incompressible fluids problems and for network problems in electrical power systems.
Fault-tolerant computing methods: As computer architectures become increasingly complex, systems failures become more prevalent. These include hard and solf failures. Hard failures are where a computational node in a large parallel simulation fails during the simulation; soft errors are more subtle. Extreme-scale computers operate at such low voltages that bit-flips can occur during a simulation. The affects of soft error on the simulation can be unpredictable and sometimes catastophic. I am interested in studying the affects of soft errors as well as developing new fault-resilient algorithms for scientific simulation.


Current Postdoc
Guoyi Ke (with Eugenio Aulisa and Giorgio Bornia)
Current Students
Hum Bhandari, Ph.D. student, (co-chair with Phil Smith, Mathematics and HPCC, TTU)
Liang Chuan, Ph.D. student
Colton Mikes, Ph.D. student
Amin Nikakhtar, Ph.D student in IE (co-chair with Ismael De Farias) and M.S. student in Mathematics (co-chair with Ashley Cherry, LCU)
Former Students
Ashley Meek, Ph.D. August 2016
Ashley Cherry, Ph.D., August 2016
(co-chair with Ismael De Farias, Dept. of Industrial Engineering, TTU)
Guoyi Ke, M.S., August 2016 (with Eugenio Aulisa and Giorio Bornia), Ph.D. University of Kansas
Sarah Osborn, Ph.D. in Mathematics, August 2015, Multilevel solution strategies for the Stochastic Galerkin Method;
M.S. in Mathematics, May 2012, GPU vs. CPU performance for solutions of linear systems arising from PDEs
Jason Leyva, M.S. student, (co-chair with Ismael De Farias, Dept. of Industrial Engineering, TTU)
Geoffrey Dillon, Ph.D. in Mathematics, August 2014, Block preconditioners for coupled physics problems (Co-Chair, R. Kirby, Baylor Univ.)
Kristin Yearkey, MS in Mathematics, August 2011, A Stochastic Two-Patch Model for Disease Propagation (co-chair, Linda Allen); currently a Ph.D. student in IE
Ashlee Fuchs, MS in Mathematics, May 2011, An Investigation of the Effectiveness of Block Preconditioners on a Non-Newtonian Blood Flow Model
Jonathan Adams, undergraduate research student, Fall 2010, BS in Mathematics, May 2012
Jerod Clopton, MS in Mathematics, August 2010, An Investigation of Block Preconditioners for Solving the Steady State Incompressible Navier-Stokes Equations
Ellen Durant, undergraduate research student, BS in Mathematics, May 2010
Nicholas Murray, MS in Mathematics, August 2009, Random Flow on Random Graphs: Amphibian Movement in the Playas (co-chair, Clyde Martin)

Some useful Links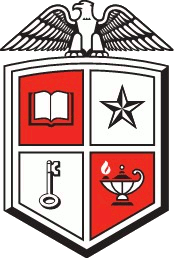 Last updated: April 2017
Copyright © 2008-2017, Victoria Howle and Department of Mathematics & Statistics, Texas Tech University All rights reserved.
Comments: victoria.howle@ttu.edu